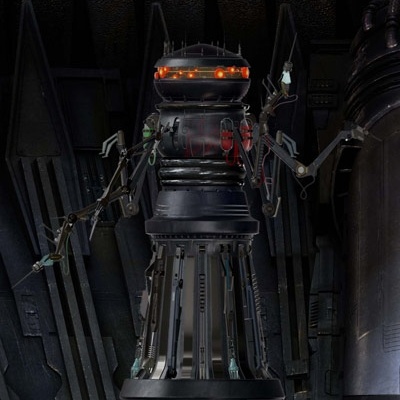 The TIG Exam Room
Please welcome the next TIG victim who has bravely agreed to take the probe ...

The Dark Lord from Down Under ... what he hides you may wonder
TEST SUBJECT # 26

Screen Name: M4K3R1
Real Name: Oscar
Location: Australia
Special Powers: I can make things disappear, never to be seen again.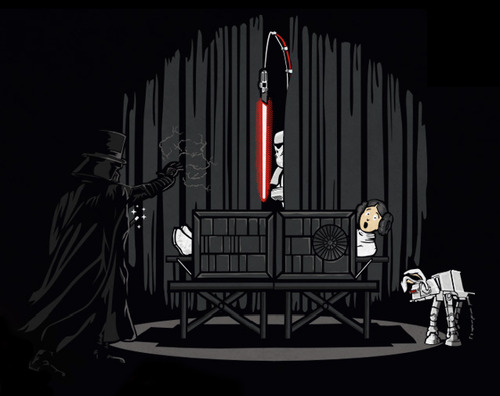 Greetings Oscar , thank you for your cooperation , let the probing begin ....
#1 What is your favourite SW memory ? (film or toy line)
In 1983 (when I was 10 years old) I attended a Saturday / after school daycare at the local PCYC . One of the "carers" (Paul) was a massive Star Wars fan and at least once a week he would have some activity that was Star Wars related to share with us . 
The two occasions that I remember the most vividly are : sometimes Paul would bring in a few of his toys to let us play with ... I remember playing with his 12" Chewbacca
 He would also bring a big movie projector on occasion and play the Star Wars movies for us to see ... I can remember about 20/30 of us kids sitting down in the small back room and watching the movies
It was the first time I ever saw any of the movies - the Emperors arrival scene in ROTJ made me an instant fan
#2 Other than Star Wars , what other toy lines do you collect ?
I'm not into collecting other toy lines that much , but I do have and like NECA's 6" figure line for the Terminator . I also have a small but growing GI Joe Ninja army - gotta love Ninjas
FX-7 Edit :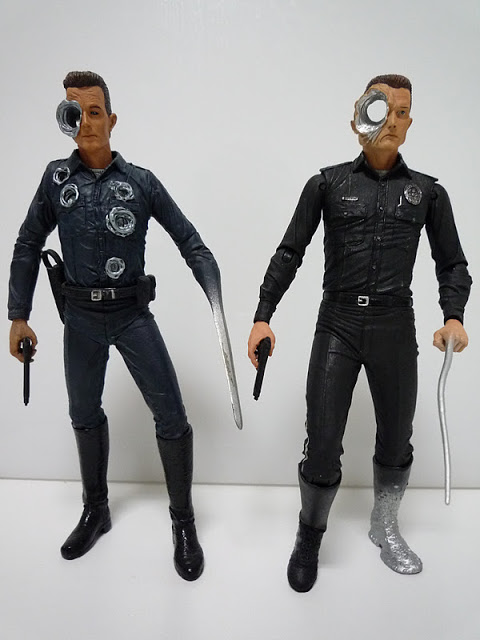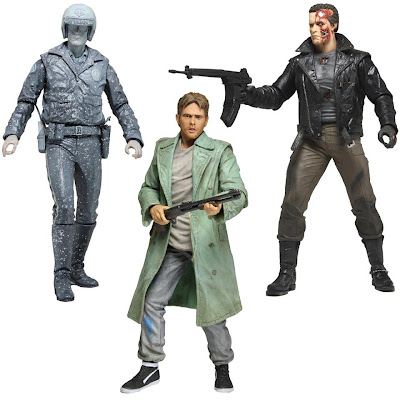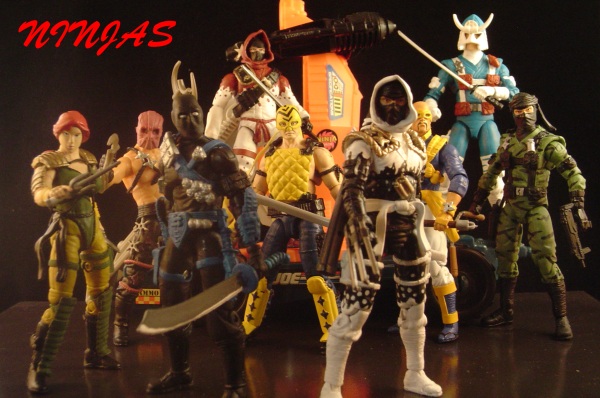 #3 Flyboy question ! You have the chance to fly or drive one of Kenner's ships or mini rigs that has been made into a real full-scale working vehicle... Which ship/rig do you choose and why ?
That is a really hard one to choose
 All of the vehicles and ships are awesome but , if I had to choose , it would be the Landspeeder
It's such a cool vehicle and ,  if it were real , I would love to drive that sucker around town - WOW !! 
It's a convertable and a definite chick magnet
 Plus it has 3 rocket engines - 0 to 100 KMS in 0.5 seconds flat - WoooHooo !!!!  
#4 What song would you perform at a Karaoke ?
I cant sing at all , but I would go with AC/DC Heatseeker ... love that tune
No real talent needed to sing it , just scream it out and it would sound good  
FX-7 Edit :
He's on a Highway to Hell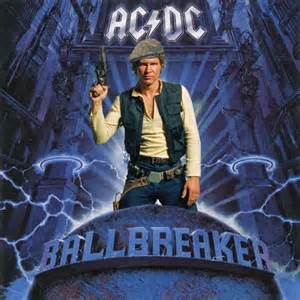 #5 Time machine question - It's 1983 , Kenner executives have given you the power to make any SW themed toy you like... What do you make ?
If I had free power to decide , and it would be done no matter how difficult it would be , then it would definatelly be a mega sized Death Star playset
 Not just a section from the DS , but an actual replica with opening compartments for playability ... It would be huge
(Note to self ... remind me that I'm Dreaming
)  
#6  If you had to choose 3 favourite figure variants from your own collection , what would they be and why ?
My Takara , Glasslite and TopToys Vaders
 Mainly because the unique differences to each figure.  
#7 Which single SW character would you like to have seen released that was never released during the vintage line ?
I have always liked the Cantina Denizens
I love the cantina scene in the film ... wish I could hang out at that Pub every weekend
"Tzizwt" bar fly , and "Arleil Schous" wolf man , are two weird looking characters that I would have loved to have seen for sure . 
FX-7 Edit :
a cool custom Arleil Schous ...
#8 What's the weirdest/most fun SW item in your collection ?
I have a small Imperial army scene made with the tiny figures from the modern Hasbro Fighter Pods range .
It is funny to see an imperial army in such a small scale ... The imperial Shuttle is so small that it fits in the palm of your hand
FX-7 Edit :
The Fighter Pods are a cool little line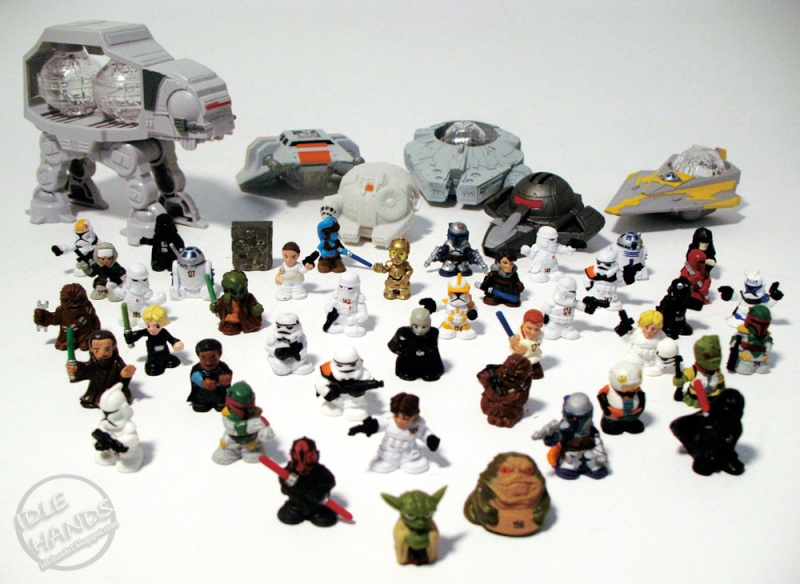 #9 It is well known that you are a Vader addict and that you have one of the most impressive Vader focus collections out there . Please tell us a little background history on your original attraction to Vader ; how the focus is growing and any future goals that you have ?
I do loves me some Vader toys
I dont come close to the collections of some of the other Vader focus collectors out there but those fellas have shaped the way I collect today . I am always in AWE when I come back to see there impressive runs
I was pretty much non active in collecting SW until about 7 years ago when I was approached by my Mum on a visit to my parents new house after they had moved . We were sitting and chating , when see suddenly said : "Do you remember this" and then placed my childhood Darth Vader figure on the table . He had been sitting behind their china cabinet for years and was dusty and coverd in dirt .
I proceeded to give him a really good bath and , from that day forward , I began collecting ... from the start I was focused on Vader .  My childhood Vader still has a prime spot in my Vader display
I am slowly adding peices to my run as money allows me too but it is a bit harder to find new additions now . I have reached the point where the stuff I need and would like to add to my collection are very expensive and hard to come by
I promise to have some photos soon
#10 Do you have any other hobbies, and what are they ?
My other hobbies are camping out over the weekend with good company , taking the old 4WD bush bashing ,
and trying to restore and finally complete a couple of old bikes that are in the garage . 
FX-7 Edit :
camping with friends is always a great time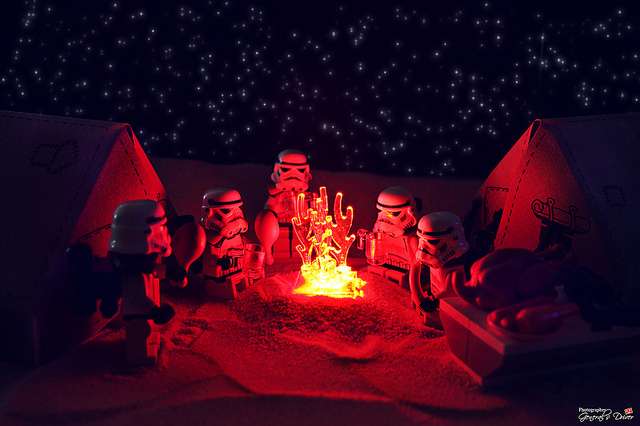 Hopefully you'll get those bikes restored soon so Vader can hit the highway...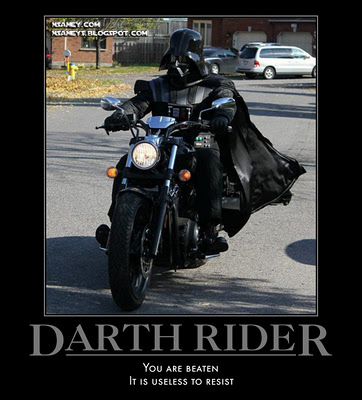 This concludes your probe - Excellent answers Oscar


Thank you for your participation  


Please collect your complimentary Helmet Wax as you exit ...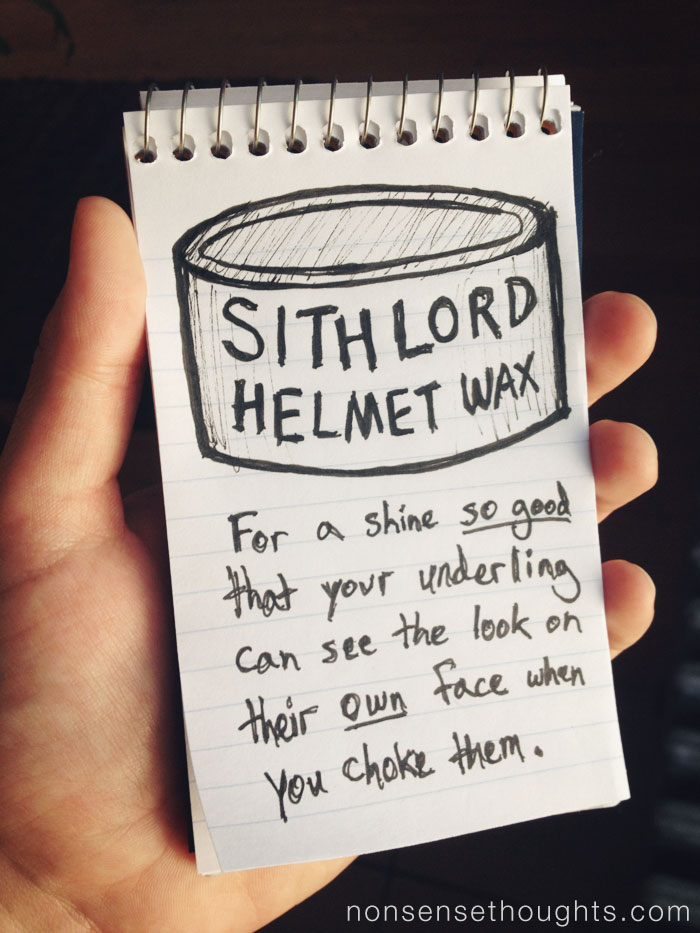 Now get the hell out of my exam room and send the next victim , er ... Patient in