Excellent pic
 Lando looks so cool in that landspeeder. I think even if you put him in a rusty tractor he'd still look cool! Here he is being chauffered around by his Ewok driver on the way to Han's BarBQ...
and admiring the Playmobil babe's new pussy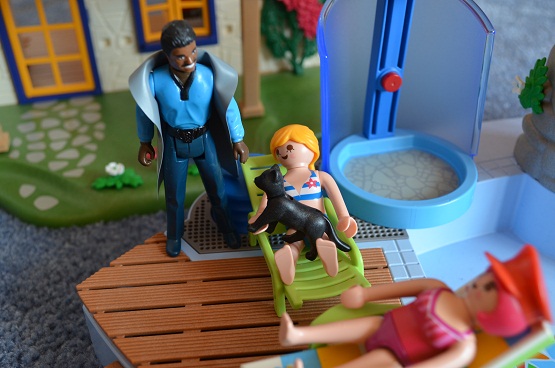 Playmobil vehicles and accessories go brilliantly well with vintage SW for fun
The Cantina Gang!
This thread is great for fun SW pics, sadly many are missing due to Photobucket's web racket
http://www.imperialgunneryforum.com/t1874-star-wars-figures-in-action-overview-on-page-1

_________________________________________________
Paul F,

thevintagetoyadvertiser.org 1970s and 80s vintage toy ads and other retro paperworks

imperialgunnery.com Vintage Star Wars action figure weapons and accessories guide