This is a new idea i have come up with, the purpose is to have related links to the titled figure. This is quite a selfish thread and i thought of it to help myself out with finding sites and threads Embarassed Embarassed
I will try to describe what is contained in each link to help make it easier to find the link you need.
If there are any new links i find i will add them and obviously the same goes out to everyone out there, if you find a helpful link related to the titled figure add it!!!
Here goes....CHEWBACCA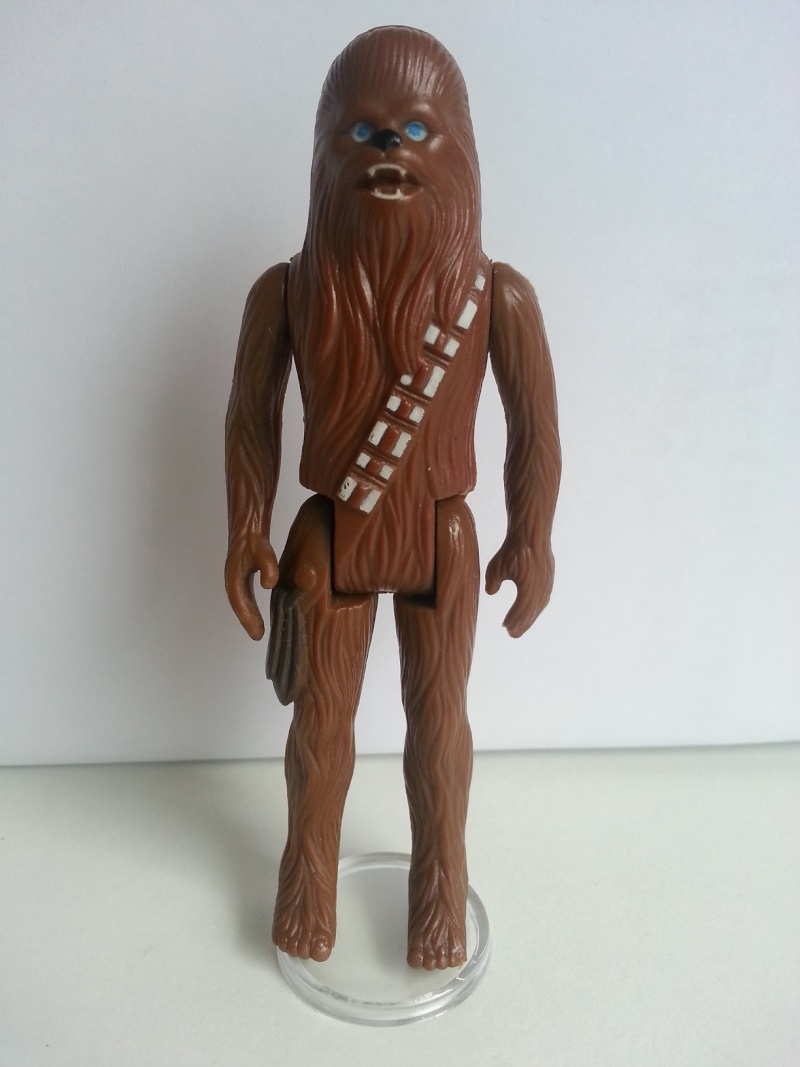 1.As always i will start with TFOW (the figure of the week) provided by Chris J-- 1 page to this thread, there is various info including ROTJ mocs, 12 inch", lots of loose coos GLASSLITE, LEDY and more......
http://www.imperialgunneryforum.com/t4079-the-tig-fotw-thread-chewbacca
2.This thread is an excellent thread provided by walkie all about GLASSLITE-- Page 1 shows the differences between GLASSLITE to KENNER Chewbacca's and also shows the difference between BOWCASTERS.
http://www.imperialgunneryforum.com/t6330p15-glasslite-guide-discussion-thread#Chewbacca
3.Imperial Gunnery-- Here is the legendary info concentrating on BOWCASTER variants.
http://www.imperialgunnery.com/riflessection.htm
4.Our very own Artoo-Detours thread on the Japanese focus-- Here there is TAKARA, POPY and TSUKUDA
http://www.imperialgunneryforum.com/t6433-the-japanese-vintage-star-wars-collecting-thread#
5.Our very own LILI LEDY discussion-- Here you will find a coo guide and obviously LEDY CHEWBACCA against the KENNER versions.
http://www.imperialgunneryforum.com/t2135p675-the-lili-ledy-guide-discussion-thread-part-1#Chewbacca
6.General Khans very well put mold family guide-- coo guide and mold varitions (also explains about coo families etc)
http://www.imperialgunneryforum.com/t6958-the-mould-family-guide-discussion-thread#sw_chewbacca
7.This thread is all about Prototypes and pre production ( by SteveMac1974)-- some info on PRE PRODUCTION and PROTOS...
http://www.imperialgunneryforum.com/t1221-the-pre-production-prototypes-thread#
8.Danish thread-- all Danish Chewbaccas loose and cardbacks
http://www.pomse2001.dk/My%20Vintage%20Danish%20Collection/My%20Vintage%20Danish%20Collection.htm
9.Everything TRILOGO-- Cardbacks, loose figs, mocs etc...
http://trilogo.info/carded-figure-gallery/star-wars/
10.This site has mocs and loosies-- KENNER etc
http://www.jeditemplearchives.com/vintage-star-wars/evg/Chewbacca-Kenner-Vintage-Star-Wars.html
11.Spanish Stuff-- POCH Chewbacca moc
http://www.starwarsspanishstuff.info/chewbacca31back.html
12.Variant Villains POCH focus-- valuable info from our own (wbobbafett)
http://swspaceclub.com/wbobafett/poch/poch-variants/chewbacca/
13.Variant Villains awsome updated 3.1 variant guide everything coo orientated!!!!
http://swspaceclub.com/wbobafett/coo-guide-3-0/anh/chewbacca/#a
14.Vintage Action Figure Coo Guide-- lots of pics and coos
http://www.highasakoit.co.uk/starwars/chewbacca.php
If anybody else has any other links to topics or discussions/pics of CHEWBACCA that are not listed here please feel free to add.