SPECIAL REPRO REPORT - THE 'PLACE HOLDER' REPROS


Report by Artoo_Detour
Introduction
First reported in July 2015, these repros were advertised by the seller on eBay as
"a cheap and cheerful alternative whilst you maybe source original weapons..."
The repros were sold in batches of 25 and 50.
Original auction photos from the seller: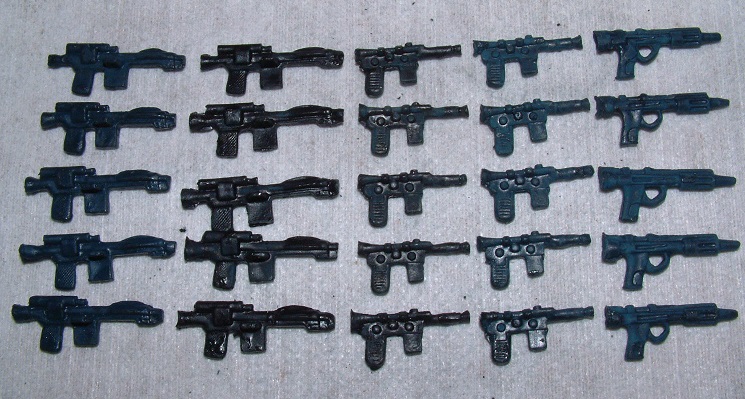 Seller's description from the original auction:

List of repros in the set
*
Bespin blaster
*
Rebel blaster
*
Imperial blaster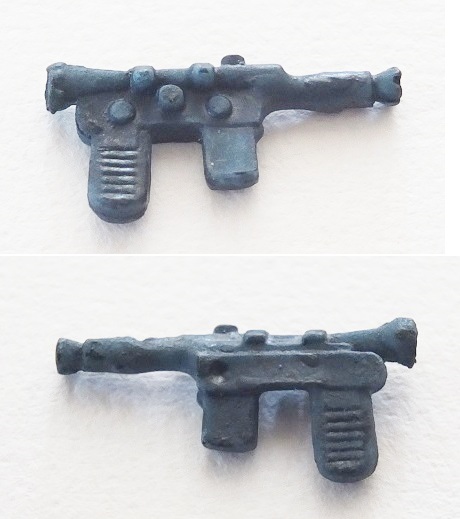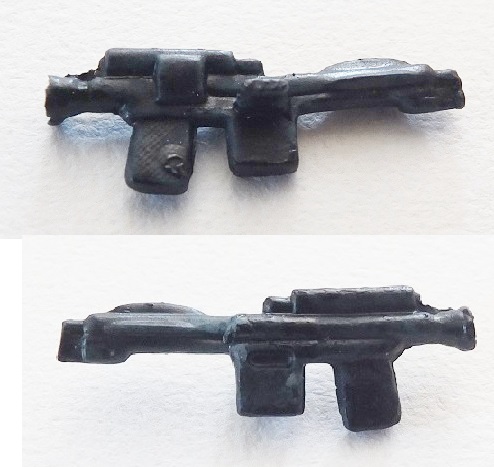 How to spot them
On close inspection these are not going to fool anyone as they are so poorly moulded. The blasters nearly all feature 'blobs' and an uneven and irregular matte surface texture.
Colour
The Bespin and Rebel blaster are a dark blue colour while the Imperial blaster is much darker - almost black.
Flexibility
The blasters have no flexibilty and will break under pressure revealing a white inner plastic.
Float test
The blasters all fail the float test and will immediately sink when placed in water.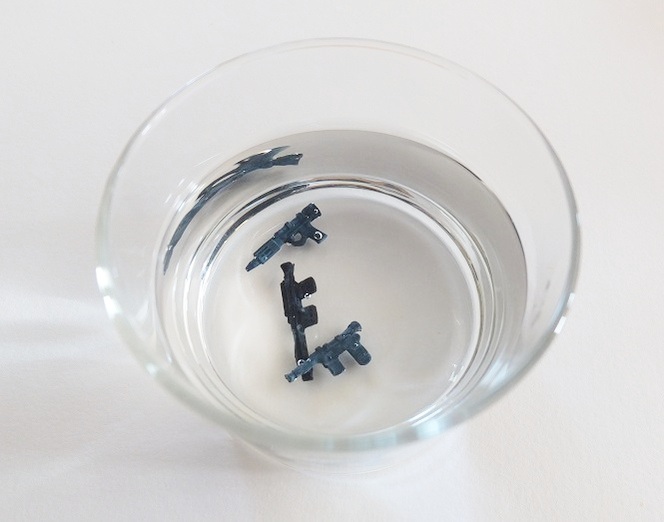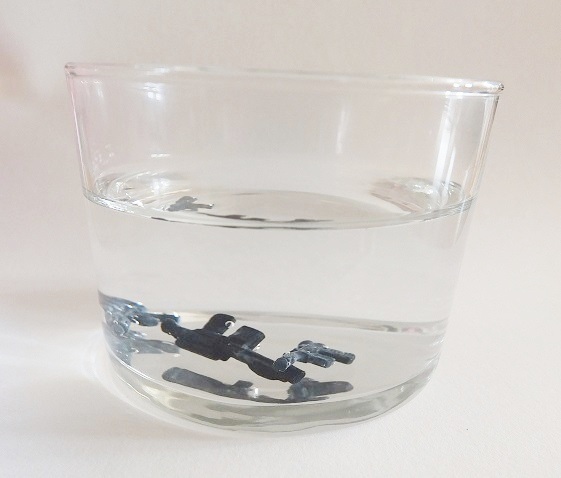 Conclusion
Poorly moulded repros that won't fool anyone up close - but watch out for these placed in sub-standard auction photos. If in doubt always ask for close up pictures.
Acknowledgements
Walkie - additional research
Thargoil - Banner graphic
Original discussion link - Poorly moulded repros

_________________________________________________
Paul F,

thevintagetoyadvertiser.org 1970s and 80s vintage toy ads and other retro paperworks

imperialgunnery.com Vintage Star Wars action figure weapons and accessories guide